Chili weather (well, nearly)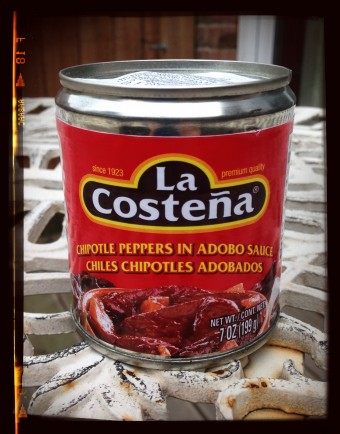 Nothing like the first spatters of rain, a chill in the air, to make me long for a bowl of chili. I know there are some in my native land stuck on the idea that there's a Holy Grail of chili out there, the perfect bowl that knows no equal. I am not one of those persons, and am pretty open-minded when it comes to the hot stuff. I have fond, fond memories of the chicken chili in The Silver Palate Good Times cookbook, one of the first dishes I ever cooked for company — and the recipe that introduced me to the idea of chocolate as a savoury seasoning. Oh, Silver Palate, I miss you. Without that little shop in Columbus Avenue, what would New York food culture be like now? But I digress. Chili. I was longing for chili.
Feeling in need of a recipe I could really count on, I turned, of course, to Cook's Illustrated, failsafe purveyor of delights. And I lit upon their recipe for Texas chili, and purchased all the ingredients I needed — this included a trip to the local Indian supermarket for minute tapioca, which I didn't have on hand. It was only when I got ready to cook that I noticed — ahem — that this was a recipe for a slow cooker; something else I didn't have on hand, and not something I was going to get from Taj Stores on Brick Lane. So there was nothing to do but extemporize based on the ingredient list: friends, I am delighted to report that my riff was a success.
Now, a note about a couple of the ingredients. Buy good meat. It's worth it. I went to The Ginger Pig for my chuck-eye, and spent about £25. But this serves 8, generously: and your chili-loving guests will thank you. Once you trim the roast you'll have got rid of a good deal of the fat.
If you can't find chipotle chiles in adobo, you can order them online; they are worth having around. They come in a can; you can freeze them in portions, if you like, but I tip the contents of the can into a jar and find it keeps for a good while in the fridge. The cocoa powder is my addition, in homage to Sheila and Julee…
Ingredients
2-3 tablespoons vegetable oil, plus more as needed
3 medium onions, minced
8 medium cloves garlic, minced or pressed through a garlic press (about 8 teaspoons)
1/4 cup chili powder — or less, depending on your chili powder/how hot you like things
1/4 cup tomato paste
2 tablespoons ground cumin
Salt and pepper
900 ml/28 ounces tomato passata
2.25 kg/5 pound  chuck-eye roast, trimmed, and cut into 1 1/2-inch chunks
2 (15.5 ounces each) cans pinto beans or kidney beans, drained and rinsed
2 cups low-sodium chicken broth
1/4 cup Minute Tapioca powder
2-4 tablespoons minced chipotle chile in adobo
3 tablespoons soy sauce
2 tablespoons dark brown sugar, plus more to taste
1 tablespoon minced fresh oregano leaves, or 1 teaspoon dried
2 tablespoons cocoa powder
Good handful chopped fresh coriander
To garnish:
Mashed up avocado
Soured cream
Sharp cheddar cheese, grated
Heat oil in a big old Dutch oven. Saute onions in oil until they are soft and golden, then add the garlic and let it soften up too. Tip in the cumin, chili powder and a couple of teaspoons of salt; grind in some pepper. Let it all cook for a few minutes and then tip out into a bowl.
Now you are going to brown the meat in a little more oil. Do it in batches so it doesn't steam; salt and pepper it as you go. Yes, this is where I missed having that slow cooker. But really, it's worth it.
Preheat your oven to 170c.
Once the meat is all browned, tip it back into the Dutch oven with the onion mixture, and add all the other ingredients EXCEPT the beans, the cocoa powder and the coriander. Give everything a good stir, let it bubble, and then pop into the oven. This is meat that needs to cook slowly, so give it two and a half hours. Stir it halfway through.
At the two and a half hour mark take it out, stir in the beans. Put it back in for another half hour. Just before serving stir in the cocoa powder and the chopped cilantro.
Serve with rice and all those garnishes in bowls alongside. Do you have to wear a cowboy hat when you eat it? I couldn't possibly comment. Yee-ha!